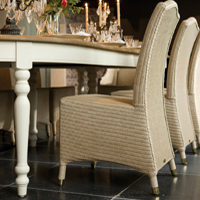 Tailor-made furniture
As well as our standard collection, we also offer tailor-made wooden furniture like coffee tables, dining tables, lamp tables, side tables and TV cabinets in every size. Together we can decide on every detail of your product. We also make personalized seating furniture: the width and seat depth of your new armchair or sofa can be made to suit your personal preferences. Thanks to our extensive collection of fabrics, we can always make the right combination to finish off your furniture.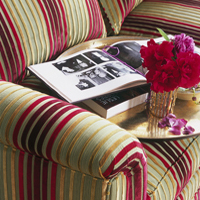 Re-upholstery service
We provide re-upholstery services for your dining chair, armchair, sofa or any other piece of furniture. You can choose any fabric from our extensive collection which will be used by our craftsmen to carefully upholster your existing furniture. A few examples are diamond or tartan fabrics, flowery fabrics, damask fabrics or beautiful plain fabrics with a rough linen structure. We are happy to advise you in making the right choice. If needed, we can check and replace the inside of your furniture and pillows as well.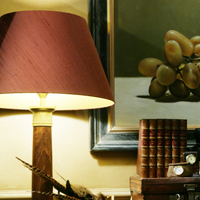 Tailor-made lampshades
Are you looking for a new lampshade for your existing table lamp, floor lamp, wall light or ceiling light? Besides the standard collection, our craftsmen make lampshades in every shape and size requested. You can choose the fabric and finish of your liking. Lighting is an essential part of the décor of your home and we like to provide you with the best solution.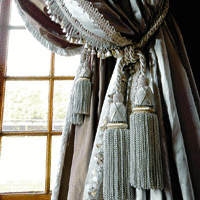 Curtains
We can design and produce the perfect curtains, exactly like you wish. Together we can choose the right fabric, and on-site we decide which crease best fits your choice of fabric and the rest of your interior. Beautiful tailor-made embrasses finish off the look, together with the right lining in a suitable colour. For your bedroom, we can deliver darkening and sun-resistant curtains.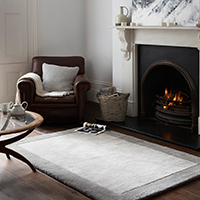 Carpets
Looking for a beautiful carpet that fits the rest of your interior? We are happy to advise you in making the right choice. All hand-woven carpets, made of natural materials, can be tailor-made. These carpets can be delivered with a border finish. You can choose leather, suede, cotton or linen. If you would like to have a blind hem, this is also possible.